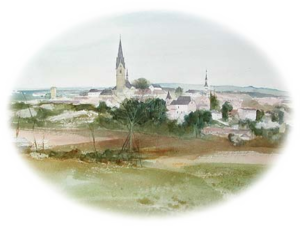 The Internationale Sommerakademie Bad Leonfelden is held in Bad Leonfelden, a charming little town in the Mühlviertel, a beautiful area in Upper-Austria. It is approximately 30 km from Linz, easily reachable from both Vienna and Salzburg.
https://it-frm.com/comprare-xenical-online/
The master classes take place in a relaxed but focused atmosphere. Active participants will receive at least 3 x 60 min or 4x 45 min individual master classes. Half active participants will get at least 2 x 45 min individual master classes. Pieces that need to be accompanied by a pianist must be perfectly prepared as there is very limited time for rehearsals with the pianists. All participants have free entry to all master classes and concerts.
Finally, free seminars, lectures, Qi Gong as well as rhythm, breathing and voice training will be offered.
"It was in every respect a delightful time in this splendid atmosphere connecting people, nature and music. Many thanks!"

a participant from 2013
Course details & concert
The Kurse beginnen am 12.August 2024 um 15 Uhr. Participants are asked to submit a URL of their video recording in their Application by June 15th in order to get a decision on (semi-)active participation in advance.
The Concert of the Professors wird am 14.8.2024 stattfinden. Für die Teilnehmer/innen gibt es öffentliche ( 18.8.2024) und interne (19.8.2024) Auftrittsmöglichkeiten.
Departure 20.8.2024
Lectures
Thomas Riebl
Mental and physical aspects of performing
Application Fee
€ 40,00
The application fee is not refundable.
Fee
€ 580,00 für active participation:
at least 3x 60min or 4x 45min one-on-one lessons
€ 370,00 für semi-active participation:
at least 2x 45min one-on-one lessons
€ 170,00 für passive participation

Payment
The application fee must be paid when submitting the application! Attention: die Bearbeitung der Anmeldung kann erst nach Einlangen der Anmeldegebühr erfolgen! Die Bezahlung der gesamten Kursgebühr muss bis zum 18.7.2024 erfolgen. Sie kann, um Bankspesen zu vermeiden, gleichzeitig mit der Anmeldegebühr bezahlt werden. Alle Zahlungen müssen "spesenfrei für den Empfänger" durchgeführt werden. Im Falle von halb-aktiver oder passiver Teilnahme wird der Differenzbetrag refundiert.
Accommodation
Sommerhaus Hotel
Auweg 5
A-4190 Bad Leonfelden
website
We will book the room for you as soon as we have received the payment of the course fee. The hotel has to be paid by the participant upon arrival in Bad Leonfelden.
Cost per night twin room:
Full board: €48 per day (including 3 meals)
Surcharge for single rooms: €8,50 (subject to availability)
Application deadline:
10. Juli 2024
After the deadline, applications are only possible following a consultation.
Travel arrangments
Take the public bus No 270 from main train station of Linz.